We reported earlier how Brymo revealed 2Face accused him of sleeping with his wife Annie Macaulay-Idibia, and arranging for thugs to brutalise him. According to the series of tweets shared by Brymo, 2Face denied the incident when he confronted him, but the "Esan" singer is pretty convinced his source is legit, ultimately prompting him to make the alleged feud public.
Well, 2face has now responded to the accusation with a lawsuit, demanding an apology in the next 48hrs and potential settlement that could rise to N1 billion for defamation.
"The baseless and false accusation has caused unspeakable distress to our client and his family. You have also caused estimation to be lowered in the estimation of his friends, business associates and wilder members of the public and further caused him a significant loss of business," part of the letter read.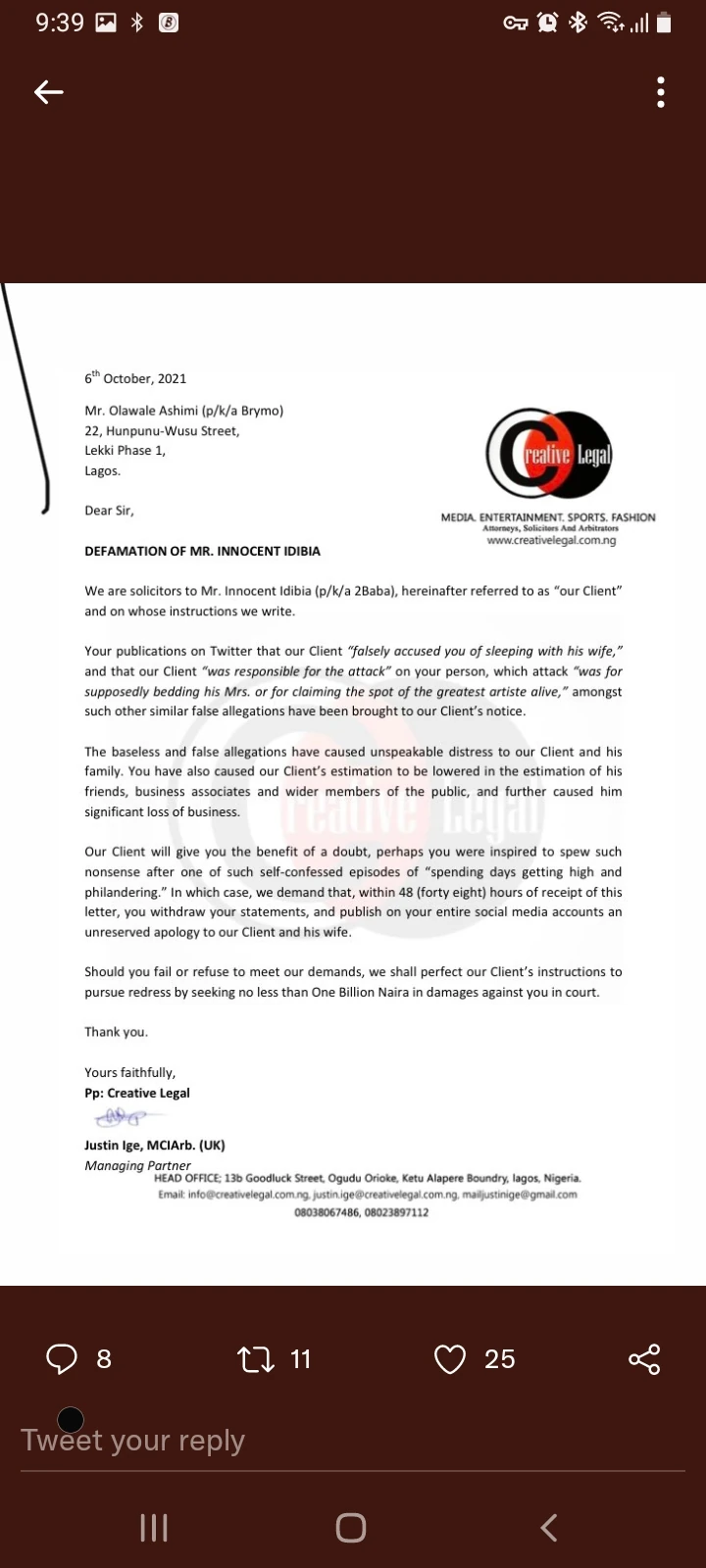 "Should you fail or refuse to meet our demands, we shall perfect our client's instruction and pursue redress by seeking no less than one billionaire naira in damages against you in court," the suit concluded.