Big Brother Naija Season 6 housemate Saskay has urged fans to quit pressuring her into dating. The 21-year-old has has been put, by fans, in the middle of a love triangle involving co-housemates Cross and JayPaul.
Taking to her instagram story, Saskay wrote, "I would say this once and for all. Jaypaul and Cross are both my friends and there's absolutely no bad blood amongst us. As per relationship wise, Saskay is more focused on building her brand now, love can come later. Please, I wouldn't be entertaining any more questions on this. Thank you."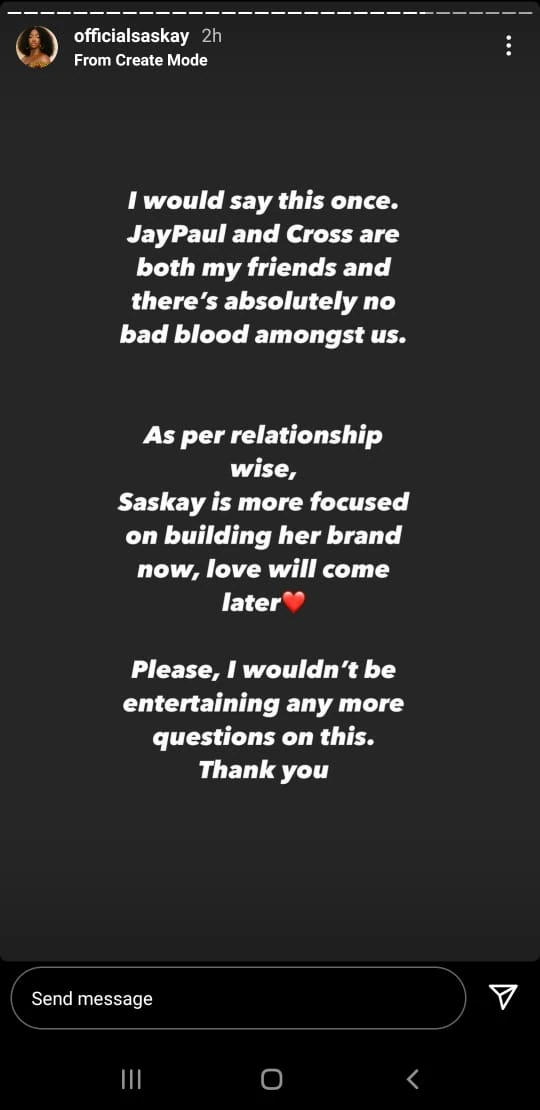 Both Cross and JayPaul have previously expressed their admiration for Saskay, and many men would given the Adamawan's beautiful physique and mind. Before JayPaul's eviction in the reality TV show, he gifted Saskay a bouquet of flowers, while Cross remained one of her closest pals until she was evicted from the show.