Popular Nigerian DJ, record producer, businessperson Florence Ifeoluwa Otedola, professionally known as DJ Cuppy, or simply Cuppy, has shared pictures if her first day in school at the famous University of Oxford, England where she will be studying for a masters degree in African Studies.
Cuppy, excited about her new adventure, broke the news of her admission on social media back in March, 2021. She also shared a video clip of a conversation with her billionaire parents where she also informed them about her admission.
"First day of classes! Officially a full time student at University of Oxford! Wish me luck with my Masters." an energised Cuppy shared on Twitter.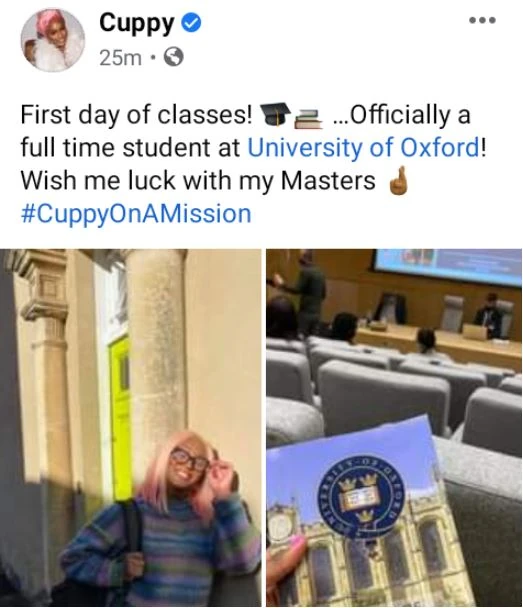 This would be Cuppy's second masters degree after she graduated from New York University, USA in 2015 with a masters honours in Music Business. She's already planning to do a tour of Universities in the UK, asking fans and students of UK universities on an Instagram post to comment which grounds they'd like her to visit.
UK student? Would you love to have Cuppy on your campus? There's still enough time for you to make that happen by going to comment on her IG post.