Certain Nigerian celebrities have reacted to the report submitted by the Lagos State EndSARS Judicial Panel on Monday, November 15. The panel was inaugurated following the Lekki Toll Gate incident on October 20, 2020, where members of the Nigerian army were alleged to have opened fire at peaceful protesters.
Commenting on the report which listed more than 50 casualties, popular Nigerian DJ, Switch said in a tweet posted on Tuesday, November 16, "Shattered so many lives, tried to destroy mine. Only for what you desperately tried to hide to be made public… by you! The truth needs no defense! #EndSARS."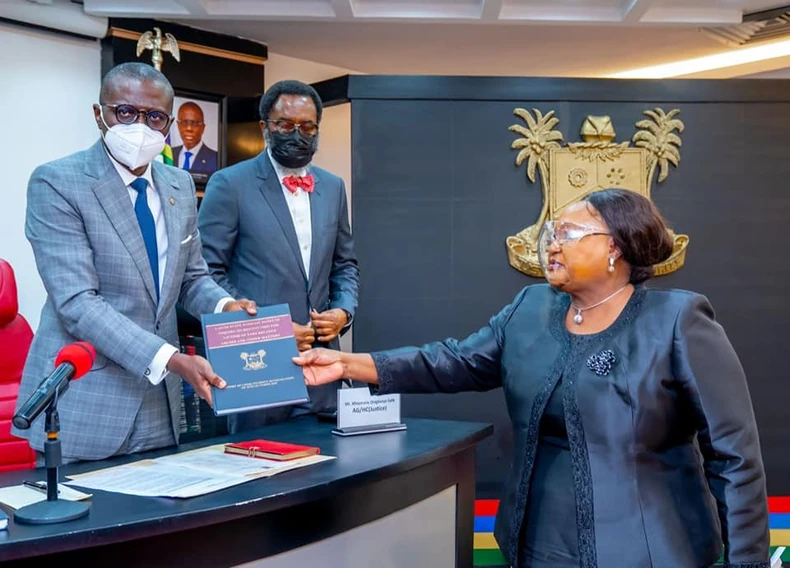 Switch was one of the people that shared live footage of the Lekki Toll Gate incident, reporting that up to 15 people had died at the time.
Another celebrity who has been pretty much involved in the #EndSARS saga, is musician Falz. Falz led a car procession this year to the Lekki Toll Gate in commemoration of the one year anniversary of the tragic incident. Taking to Instagram, the 'Soft Work' act wrote,
"These animals legit made us doubt our sanity about the Lekki massacre you know. Panel don compile their report, we gather here."
On Air Personality Do2dtun has also given plaudits to DJ Switch on Instagram for her role during and after the #EndSARS campaign.
"You are a Hero @djswitch_ We failed you! Thank you again for doing the right thing in the midst of naysayers. You were to ahead of a few of them and you have proven it #EndSARs 🇳🇬," Do2dtun wrote on Instagram.
Check out this post here to see the list of causalities reported by the judicial panel.