Gulder Ultimate Search (GUS) returned for a 12th season following a 7-year hiatus. The reality TV Show was unarguably one of Nigeria's most popular shows before the break, and now, after concerted efforts from fans to bring the show back, organizers responded with the Age of Craftsmanship.
Every season of GUS presents viewers with the opportunity of reliving African folktales and legends, told in great details through contestants' tasks, costumes, and props. The Age of Craftsmanship dates back centuries ago and follows the story of an enigmatic craftsman Akolo, in the blacksmithing and woodcarving small town of Ijuka.
Akolo's appearance in Ijuka is untraceable but he settles amongst the blacksmiths and woodcarvers and soon began to help the other villagers hone their skills, as his was superior. He became famous for his prowess and special brew. His name spread all through Ijuka and beyond, earning him a place in the king's advisory council.  
Akolo's brew was considered godlike by all those who witnessed, however, rather than being celestial, Akolo's special ingredient is a substance he secures while exchanging his work with European merchants. As more and more people had a taste of the brew, Ijuka became the centre of attraction for merchants and dwellers of neighbouring communities.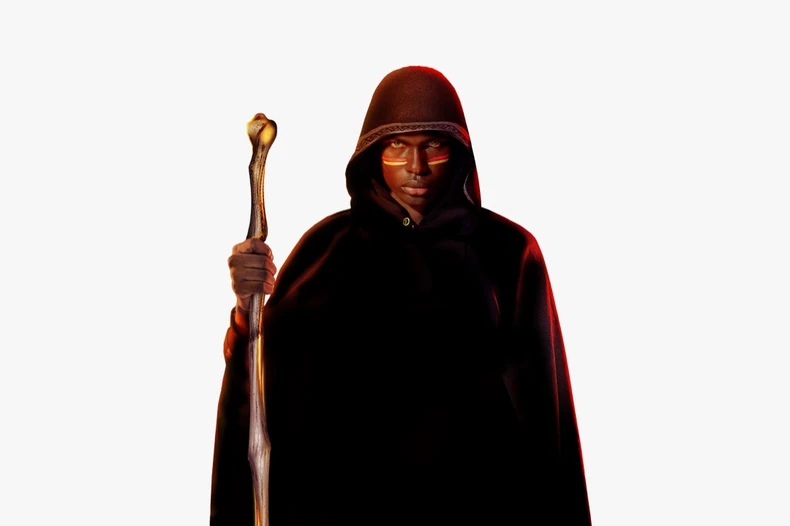 Nonetheless, knowing that giving away his secret would mean sharing his glory, Akolo refused to reveal the secret behind unique brew and made enemies along the way. He soon found himself the subject of several plots and failed attempts on his life and because of that, fled Ijuka with his knowledge.
Ijuka's rapid prosperity was now halted following Akolo's disappearance. What was once a happy and blooming community faded into sadness. The white men from Europe, noticing the chaos in the land, took advantage of the situation and laid Ijuka to waste.
Fast-forward to the present time, and 18 special warriors have been found worthy, chosen by the council of elders, and sent back in time, to the Age of Craftsmanship to retrieve a Golden Chest. The council believe Akolo's secret is contained in this Golden Chest, and once recovered, will return Ijuka to its glory days.
To know who these 18 chosen ones are, check out this post.
You can catch GUS Season 12 every Saturday and Sunday at 8 pm on Africa Magic Showcase (DStv channel 151), Africa Magic Urban (DStv channel 153) and Africa Magic Family (DStv channel 154 & GOtv channel 2).